Christine Wilde
Managing Director
As the Managing Director of Securiclad and our sister brand Isoclad, Christine leads the teams across the business whilst developing major projects, managing our products and growing the business.
Formerly the Managing Director of Catnic, Christine has spent nearly all of her working life in manufacturing and 35 years in the steel industry. Christine has a strong passion for developing people and spent her early days in the business building a strong executive team to lead the business to its next stage of growth.
Cefyn Leadbitter
Commercial Director
Cefyn (MBA MCIOB) is Securiclad's Commercial Director with a history of working in the construction industry. His skills in technical sales, design, business development, quantity surveying and leadership ensure he leads the team in all commercial projects for our clients.
Cefyn takes a keen interest in all elements of the business, from initial enquiries with the sales office, through to the raw material management and production organisation.
This allows him to identify best practice and share his wealth of knowledge across several touchpoints in the business.
Robert Palmer
Finance & Supply Chain Director
Having worked within finance in property, hospitality, health & wellness, manufacturing, marketing, retail, charity, financial & third sectors, Rob's extensive history across various industries brings a wealth of finance experience to the Securiclad team.
In addition to his finance input, Rob is also heavily involved in the product and materials side of the business, responsible for managing the supply chain. Working with the production and materials team, he ensures that the best quality products are purchased for the best price and are here to fulfil orders for clients.
Gavin Rees
Operations & Technical Director
Gavin is a board level leader with a strategic outlook and a focus on execution and deliver.
Gavin's unique career combines accelerated development through a large multi-national company from a diverse background in the Education sector. This has propelled him to be a skilled communicator with the ability to motivate, instruct, guide, support or discipline as needed.
Gavin welcomes difficult conversations, internally and externally, that inspire and lead to growth and improvement.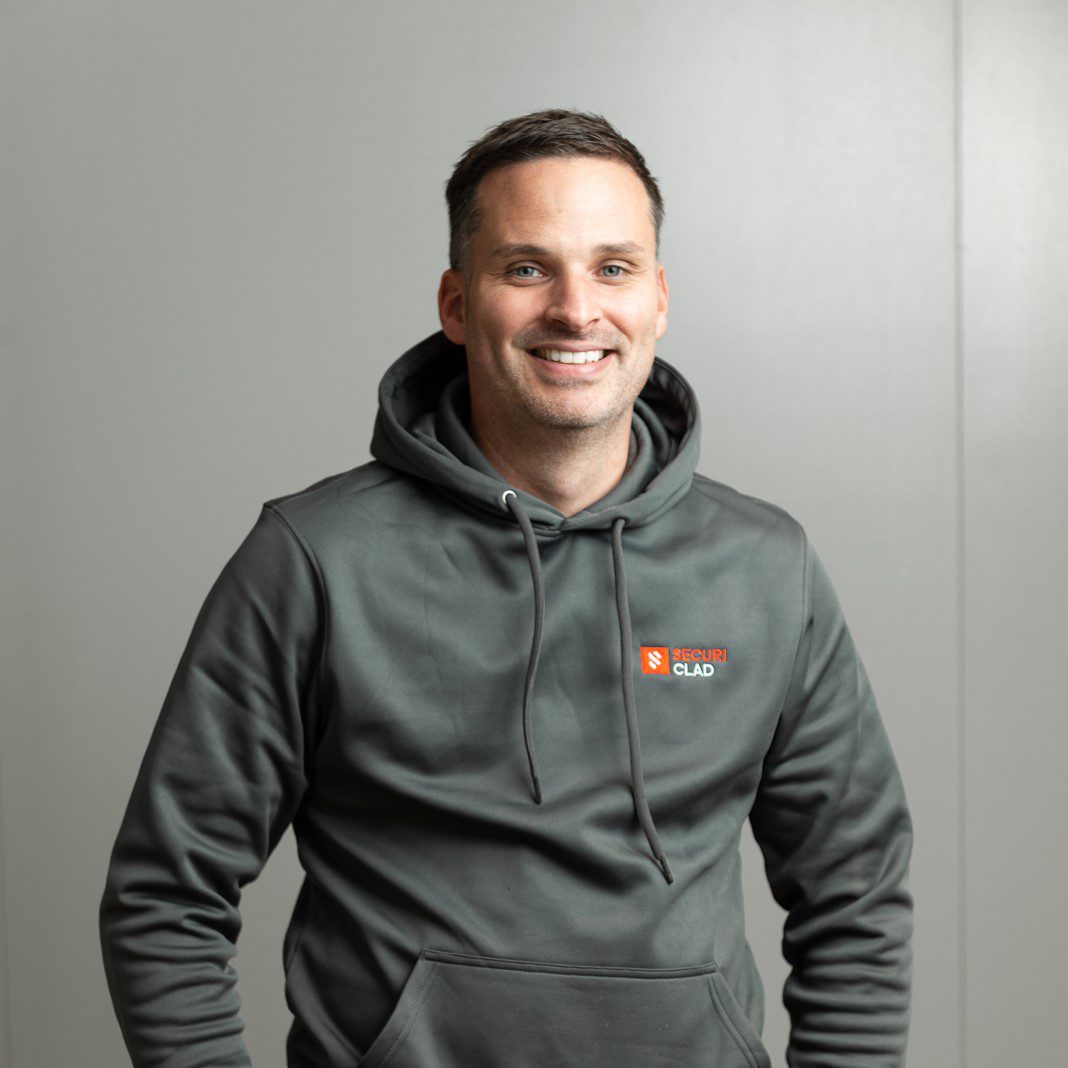 Craig Cheshire
Engineering Director
Craig is an experienced mechatronics engineer with a demonstrated history of working in the building materials industry.
Skilled in Manufacturing and Continuous Improvement, Craig is a strong engineering professional with a Bachelor of Science (BSc) focused in Mechatronics, Robotics, and Automation Engineering from University of South Wales.
Craig is currently working with Securiclad to help the executive team develop, revolutionise and progress the manufacturing function, product and efficiency.
We are here to help.
Our team of experts are here to advise and guide you through the purchase, design, project management and installation process.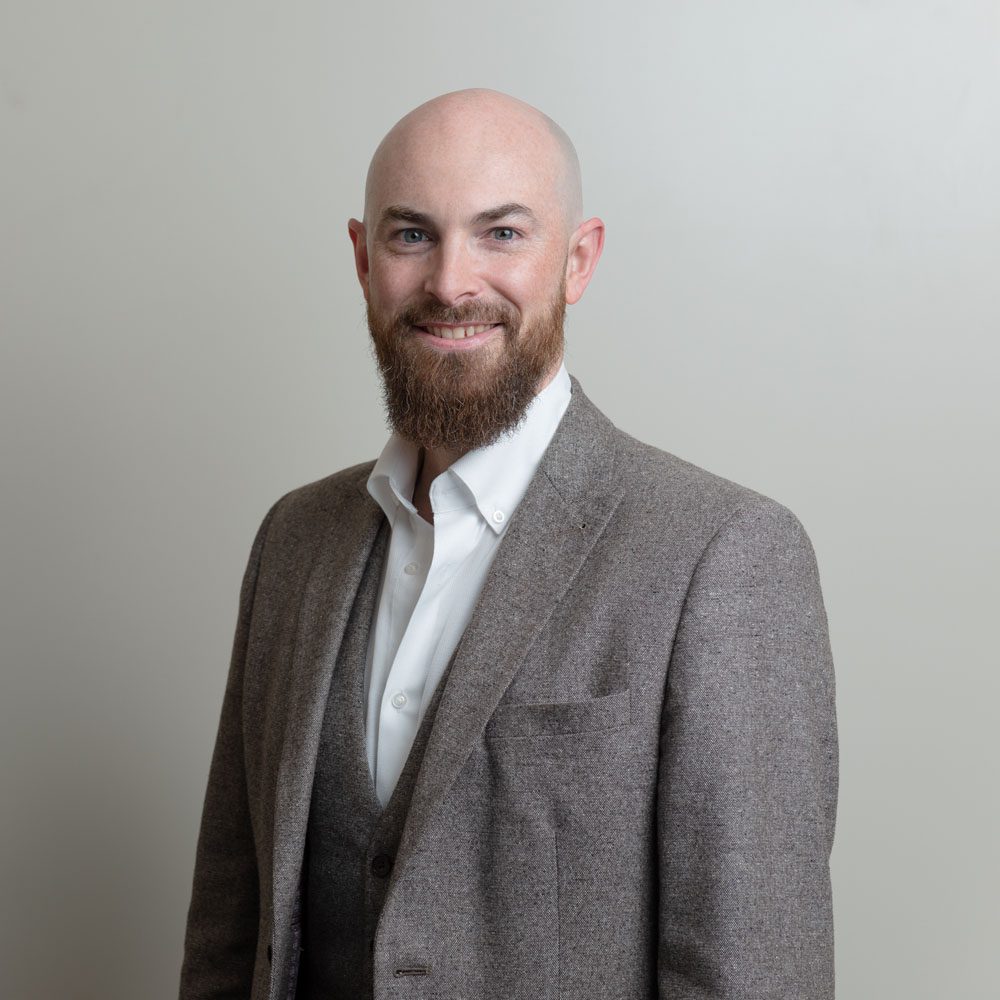 Mike Higginbotham
Business Development Manager
With a background in Architectural Technology and computer-aided design, Mike brings his experience working on projects for the likes of the NHS and water treatment industry to Securiclad and mainly deals with internal sales while promoting the full portfolio of physical security products offered.
Mike is passionate about helping his clients secure their assets in the most efficient and aesthetically pleasing way possible, and is fluent in his understanding of the facings, profiles and features of the Securiclad products, advising customers on the customisation options available using our bespoke in-house Customclad service, and will be happy to help with any technical queries you may have.
Andy Palmer
Technical Sales Manager
Andy has been on the road as Securiclad's Technical Sales Manager for more than ten years.
He brings a wealth of expertise to the role with in-depth knowledge in security rated composite panels thanks to his seven-year apprenticeship in civil engineering and later his role as project manager.
Overseeing the manufacture and installation of some of the largest composite panel projects, Andy is perfectly positioned to offer impartial, expert advice on applications to all industries, including data centres, cold storage, pharmaceutical and food manufacturing for both Securiclad and sister company, Isoclad.
Securiclad Design Team
Steven Taylor
Design Manager

Steven is a qualified Computer Aided Design (CAD) engineer with over 18 years' experience in the manufacturing and construction industry and is responsible for leading the in-house design team.
As CAD engineer, Steven produces fabrication and layout drawings to support the design process and further enhance Securiclad's service offering to contractors and end users.
With a good understanding of working within the LPS 1175 and CPNI security standards, Steven checks and approves production drawings whilst producing detailed fabrication drawings and layout and installation drawings for clients.
Behrouz Parsee
Engineering Design Manager
Behrouz is our engineering design manager working on automation within our design and manufacture processes, and is a BEng (Hons) Mechanical Engineering graduate.
As an integral part of the design and technical team, Behrouz ensures that clients get their drawings translated correctly every time so projects are always successful and thoroughly designed.
Anil Kuriakose
CAD Engineer
Anil is one of Securiclad's Computer Aided Design engineers and brings more than 24 years' experience in this field to the role, most of which has been in the Marine/Offshore sector.
With Anil as part of the Securiclad team, he will be working with clients to produce project specific layout and installation drawings and produce detailed production drawings, which support the design process and enhance the service offered to contractors and end users.
Owen Scott
Project Engineer
Owen has recently completed his Level 3 BTEC Diploma in Engineering at TDR and works in the design office alongside Steven, Behrouz and Anil.
Owen is responsible for producing Plans, Layouts and elevation drawings for customers to meet their requirements, whilst being responsible for producing the fabrication and trims drawings for manufacturing.
Monmouth Production Team
Sion Carstensen
Production Team Leader
Luke Fletcher
Systems Integrator
Lukasz Barcikowski
Production Operative
Ricki Remnant
Production Operative
Jordan Daddow
Production Operative
David Brough
Production Operative
Richard Evans
Production Operative
Securiclad HQ Team
Jack Dixon
Health & Safety Manager
Dr. David Ellis
Quality Assurance Manager
Lauren Miller
Marketing Manager
Jonny Hailstone
Systems Manager
Miles Roberts
Finance Manager
Joe Rowan
Estimator
Angelo Maracci
Project Manager
Joe Barr
Project Coordinator Apprentice
Melanie Heslop
Accounts Manager
Sara Ornsby
Accounts Administrator